Dr. Sindhuja
MD (Paediatrics), DM (Neurology)
Dr. Sindhuja is a Neurophysician at Dr. Vanchilingam Hospital, who graduated from Madras Medical College and completed her MD in Paediatrics from Postgraduate Institute of Higher Education and Research, Chandigarh, one of the apex training institutes in Asia.  She also obtained her DM in Neurology from the prestigious Institute of Neurology, Madras Medical College. Her additional qualifications include Fellow of European Board of Neurology and MRCP(UK) Speciality certification in Neurology.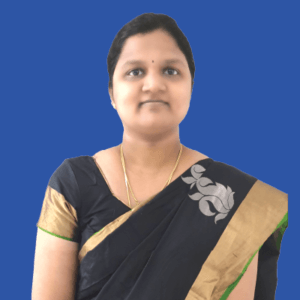 Her areas of interest are Cerebrovascular disease, Epilepsy, Headache, Movement disorders, Neuromuscular disorders, Dementia, CNS demyelination, Pediatric Neurology and Botulinum Toxin injection for Neurological disorders.
 She has to her credit 14 publications in international and national journals and has authored 6 textbook chapters.