LATE PROF. DR. S. VANCHILINGAM
Founder & Chairman
Dr. Vanchilingam Hospital's legacy began in 1996. Our founder Late Prof. Dr. Vanchilingam while practising, had the vision to make healthcare accessible to the common man. The result of which was the establishment of KSDC (Karthik scan and Diagnostics Center) in Thanjavur. The Center aimed to provide patients with the latest diagnostic facilities available then. From thereon, it was a natural progression in creating Dr. Vanchilingam Hospital that has grown to be a distinguished speciality Neurology Hospital serving patients across India and overseas.
Late Prof. Dr. Vanchilingam was a Professor of Neurology and a well-respected Senior Neurologist in our country. He was the Founder President of the Tamil Nadu Association of Neurologists and was also an integral part of many other medical bodies in India. Thanjavur still remembers him with gratitude for his vision.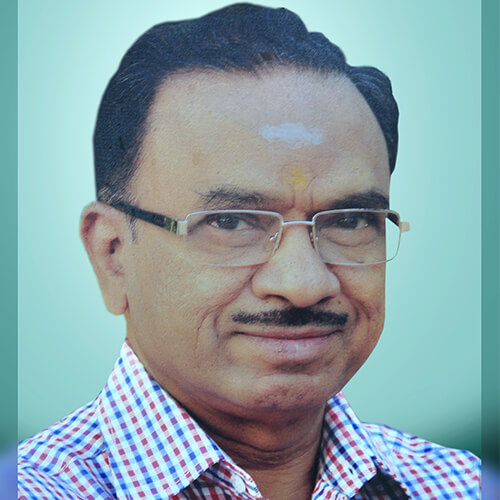 ADVANCED NEUROLOGY & STROKE
Speciality Hospital in Thanjavur
Dr.Vanchilingam Hospital is one of the most distinguished speciality Neurology Hospitals with the vision to deliver better and easily accessible health-care for people. Started in Thanjavur, the hospital is now present in Chennai with a comprehensive Stroke center, providing tertiary level care -Vanchilingam Advanced Neurology & Care
The Thanjavur Hospital is powered by a dedicated team of experienced and skilled physicians, nurses and healthcare professionals, led by Dr.Somesh Vanchilingam, the first Interventional Neurologist of Tamilnadu. Till date, the hospital has treated over a million people who have been affected by Neurological challenges.
Ever since our inception, we have always set the benchmark in the quality of patient care by providing rapid assessment, intervention and treatment for numerous common and complex Neurological conditions. Furthermore, we were the first to provide complete Neuro diagnosis and treatment under one roof within 24 hours of consultation.
The Chennai center too reflects the deep seated vision and mission of the founder as the second generation brings to the fore, the expertise and experience to make it all accessible for the common man.
We resolve to deliver high quality and cost-effective healthcare to each and every patient we serve.
And this is what that has driven us to provide care and improvement to human life.
The following credo helps us deliver outstanding healthcare:
Treat all those we serve with compassion and kindness.
Aid our patients to return to their healthy lives quickly.
Recognise and affirm the unique and inseparable value of each individual.
Provide the best standards of speciality care based on best clinical practice.