Dr. V. Karthikeyan
MBBS, DMRD, MD, FRCR/M.MED
Dr.Karthikeyan Vanchilingam DMRD, MD, FRCR is a board-certified Interventional neuroradiologist known for his expertise in Interventional Radiology and have extensive experience in performing the interventional Radiologic procedure. Dr.Karthikeyan Vanchilingam received his FRCR/ M.MED degree in Diagnostic radiology in May 2013 from Royal College of Radiologists, London, UK and National University of Singapore. He did his Post-doctoral fellowship in interventional Neuro & Vascular radiology in February 2012 from Sri Ramachandra University, Chennai, Tamilnadu, India.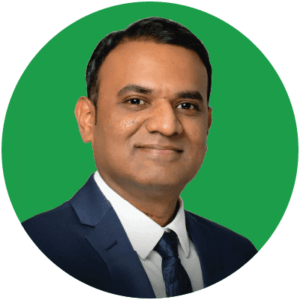 Currently working as a consultant imaging and interventional neuroradiologist in our hospital from 2012, he is highly skilled in Interventional Neuro GI/GU imaging and Vascular radiology. Dr.Karthikeyan Vanchilingam is an integral part of many radiology departments at a number of healthcare institutions. His professional memberships include that of The Medical Council of India, Royal College of Radiology; UK, Radiological Society of North America, European Society of Radiology & Indian Radiology and Imaging Association. Apart from that, to keep himself updated, he has been continuing to attend Medical Education seminars. As a radiologist, his skills have been instrumental in treatments, this is why to further hone his skills, he has been attending many conference and workshops around India, Hong Kong, Netherlands since 2006. He is considered as a very good orator, an expert speaker which makes me capable to teach complex concepts in a basic manner.
Dr.Karthikeyan Vanchilingam has been able to garner a considerable amount of expertise over the course of his extensive career which he believes should be shared amongst medical students. For this, he has been conducting various teaching programs such as case discussions, seminars, journal clubs for both the undergraduate MBBS students, postgraduate students in radiology.
Combining his residency and fellowship in interventional neuroradiology, he has a strong history of improving patient outcomes with accurate and detailed interpretations of radiology data. His cool demeanour and understanding nature put his patients at ease. When interacting with patients, he uses plain language to make sure they are able to understand complicated procedures.