Prof. Dr. Shakir Husain Hakim
MD, DM (Neurology), FRCP (Edin) FRCP (Glasg)
Chief Scientific Advisor,
Director Neurointervention & Stroke
Chairman Institute of Neurosciences
Formerly, Deputy Head-INR,
University Hospital Zurich, Switzerland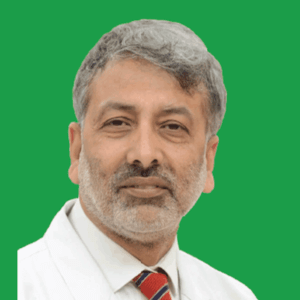 Dr. Shakir Husain Hakim, experienced Consultant with a demonstrated history of working in the tertiary care hospitals & health care industry. Skilled with a cumulative experience in Neurointervention, Healthcare Consulting, Medical Devices, Neurology, Stroke Management, Healthcare Information Technology (HIT), and Stroke Critical Care. Expertise in performing intervention in complex cerebrovascular disorders of the Brain and spine ranging from aneurysms coiling/ flow diverters, brain and spinal AVMs & AVF, carotid stenting, intracranial stenting, management of Acute Stroke through mechanical suction thrombectomy, neurointervention in vascular trauma, Intra-arterial chemoembolization in head and neck cancers and embolization of Vascular Neoplasms of the Brain and spine. Over the last more than 2 decades performed more than 10,000 cerebral and spinal diagnostic angiographies and more than 3500 therapeutic intervention procedures for various complex neurovascular conditions.
He is the most prominent Clinical Neurologist in India. His research interests are in neurological infections and nervous system inflammation. He has strong consulting professional with a Fellowship focused in Interventional Neuroradiology from Institute of Neuroradiology, University Hospital Zurich,Switzerland. He has presented many papers in national and international conferences and published articles in international journals. He uses imaging techniques to identify the problem can treat the diseases by surgical or non-surgical procedures.